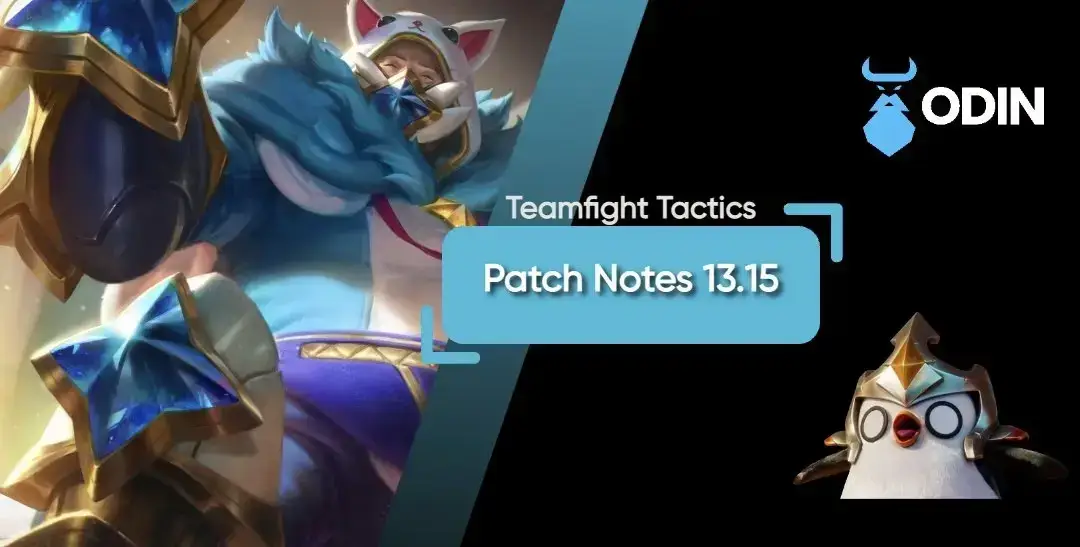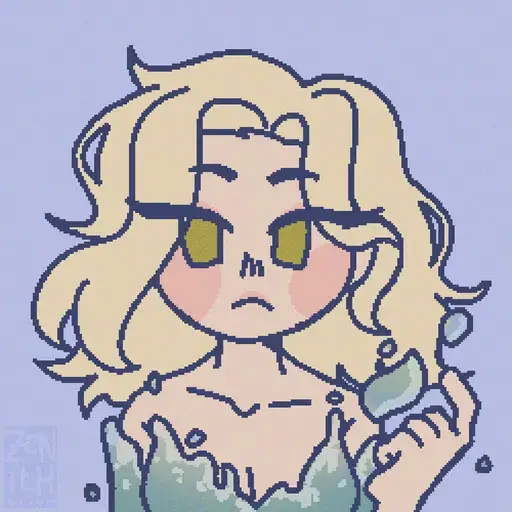 ran
Brief Summary of TFT Patch Notes 13.15
Get a concise and easy-to-understand brief summary of TFT patch notes 13.15. Stay up to date with the latest updates and changes in TFT.
PATCH HIGHLIGHTS
SOUL BRAWL AND THE CHONCC DOME
The Soul Brawl mode, the Choncc Dome Event, and Soul Fighter themed cosmetics are live from July 19th (afternoon PT) to August 15th (afternoon PT).
SYSTEM CHANGES
PVE LOOT ORBS
Lowered the average number of items given at Raptors and distributed the items to Krugs and Wolves. On average, expect to see 1 more of your components at Krugs or Wolves instead of at Raptors.
REGION PORTALS
REMOVED: Lavender Sea has been removed
NEW: The Hall Of The Nine has been added
The Hall Of The Nine: At the start of each stage, everyone gets the same loot from a highly varied pool. In Hyper Roll, loot comes every other stage.
Petricite Forest has been renamed Ehrenmount.
LARGE CHANGES
TRAITS
Bastion Armor & MR: 20/50/100/240 ⇒ 25/55/100/240
Noxus Stat Increase Per Stack: 10% ⇒ 5%
Noxus Maximum Stat Increase: 70% ⇒ 35%
3 Noxus Stats: 160 HP/16% AP and AD ⇒ 170 HP/17% AP and AD
6 Noxus Stats: 300 HP/30% AP and AD ⇒ 340 HP/34% AP and AD
9 Noxus Stats: 500 HP/50% AP and AD ⇒ 600 HP/60% AP and AD
Rogue Bleed Health percentage: 40% ⇒ 50%
Rogue jump logic adjusted to more consistently move to the correct target
Piltover: You will now gain both T-Hex Power and loot when you win! The T-Hex's power has been brought down significantly to compensate. At lower loss streaks, the majority of the trait's power will be in the loot. At higher loss streaks, the T-Hex's power will be increased more so!
Piltover: The T-Hex can no longer be sold for loot
Piltover: The T-Hex no longer starts with 1 Charge
Piltover loot tables have been adjusted
T-Hex Base Armor & MR: 15 ⇒ 25
T-Hex Armor & MR per Power: 2 ⇒ 1
T-Hex Health per Power: 65 ⇒ 45
T-Hex now has new power breakpoints!
T-Hex 20 Power: 2-star and Hextech Breath unlocked
T-Hex 40 Power: 3-star
T-Hex 80 Power: 4-star
T-Hex star levels are purely visual indicators so you can estimate the T-Hex's strength. Stats are based on the T-Hex's current Power.
T-Hex Charges item now displays estimated loot value on victory
T-Hex Progress item no longer displays estimated loot value when the T-Hex is sold because the T-Hex can no longer be sold
Piltover (6) average loot value has been increased
Slayer Amp Threshold: 60% ⇒ 66%
Technogenius Goldinator Execute Threshold: 10% ⇒ 12%
Void Rift Herald starting Mana buff: 60/120 ⇒ 80/120
Void Rift Herald Base Health: 950 ⇒ 1050
Void Rift Herald Stage 3 Health Multiplier: 0.85x ⇒ 0.8x
Void Rift Herald Stage 5 Health Multiplier: 1.15x ⇒ 1.2x
Void Rift Herald Stage 6+ Health Multiplier: 1.25x ⇒ 1.3x
Void Baron Base Health: 1100 ⇒ 1250
Void Baron Stage 4 Health Multiplier: 0.85x ⇒ 0.9x
Void Baron Stage 6 Health Multiplier: 1x ⇒ 1.15x
Zaun: Your first Zaun mod will always be an offensive mod (Robotic Arm, Virulent Bioware) or a hybrid mod (Adaptive Implant, Shimmer Injector). Your second mod will always be a hybrid mod or a defensive mod (Unstable Chemtank, Hextech Exoskeleton). You can't get double hybrid mods. Your third mod will always be the remaining category.
Zaun mods can now be removed by benching the modded unit.
UNITS: TIER 1
Cassiopeia Twin Fang cast time reduced
If Cassiopeia's target dies as Twin Fangs is about to fire, she will retarget to the nearest enemy
Kayle AD: 25 ⇒ 30
Malzahar Bugfix: Malzahar will now consistently pick the best angle to cast
Malzahar can now only hit up to 2 units with Call of the Void, down from 3 units
Malzahar Call of the Void Damage: 200/300/450 ⇒ 185/280/420
Samira Flair cast time reduced
Samira Flair is now targeted and can no longer be blocked by other units
Poppy Steadfast Hammer Shield: 290/310/330/350 ⇒ 310/330/350/350
UNITS: TIER 2
Galio Shield of Durand Damage Reduction: 20/20/25% ⇒ 20/20/30%
Kassadin Force Pulse Damage: 150/225/325 ⇒ 135/200/300
Sett Facebreaker Damage: 200/300/465 ⇒ 180/270/420
Soraka Astral Infusion Empowered Heal: 40% ⇒ 33%
Soraka Astral Infusion Damage: 115/170/265 ⇒ 125/185/290
Swain max Mana buff: 40/80 ⇒ 30/70
Swain Demonflare Bonus Health: 450/475/500 ⇒ 450/500/550
Swain Demonflare Damage Per Tick: 25/40/60 ⇒ 35/50/75
Taliyah starting Mana nerf: 20/60 ⇒ 0/60
Teemo Noxious Trap Damage: 200/300/465/500 ⇒ 230/350/535/535
Teemo Multicasted Noxious Trap mushrooms now prefer to bounce to targets behind the original target.
UNITS: TIER 3
Akshan Attack Damage: 65 ⇒ 60
Garen Judgement Damage Per Tick: 72/75/80% ⇒ 75/75/85%
Jayce's Acceleration Blast nows tracks its target
If Jayce's target dies while he's beginning his cast of Acceleration Blast, he will retarget to the nearest enemy
Rek'Sai Furious Bite AD ratio: 300/300/315% ⇒ 315/315/315%
Rek'Sai will now always heal if she dives or if her target dies.
Rek'Sai now takes damage amp and critical strikes (if applicable) when deciding whether she will dive through her target.
UNITS: TIER 4
Azir Arise! Damage: 95/140/500 ⇒ 100/150/550
Kai'Sa Mana: 40/140 ⇒ 30/125
Urgot lockout time between Disdain passive procs have been reduced
Urgot max Mana nerf: 30/90 ⇒ 40/100
Urgot Disdain AD ratio: 275% ⇒ 250%
Urgot Disdain Damage: 50/75/500 ⇒ 40/60/500
Gwen now prefers to hit multiple targets with Snip Snip! when possible.
UNITS: TIER 5
Ahri Essence Thief steal Damage: 115/170/1000 ⇒ 100/150/1000
Bandle City Ryze starting Mana nerf: 50/75 ⇒ 30/75
Bandle City Ryze cast time: 2.5s ⇒ 2s
Bandle City Ryze Bench selection: Random Unit ⇒ Most expensive Unit
Bandle City Ryze Mana for Summoned Unit: 25/40/200 ⇒ 25/70/200
Demacia Ryze Shield: 720/1080/9999 ⇒ 600/900/9999
Demacia Ryze Damage: 250/375/999 ⇒ 300/450/999
Freljord Ryze Portal Duration (Cast time and Stun duration): 3s ⇒ 2s
Freljord Ryze Damage: 300/450/2000 ⇒ 300/450/3500
Freljord Ryze at 3-stars now summons a much larger storm
Ionia Ryze Cast Time: 3.5s ⇒ 2s
Ionia Ryze Attack Speed: 50/60/300% ⇒ 30/40/300%
Ionia Ryze now deals 175/275/3500 magic damage when Stunning enemies
Noxus Ryze Cast Time: 2.5s ⇒ 2s
Piltover Ryze Cast Time: 2.5s ⇒ 2s
Piltover Ryze Damage: 250/375/1999 ⇒ 275/425/3000
Piltover Ryze Area Shared Damage: 12/15/500% ⇒ 15/20/500%
Shadow Isles Ryze Cast Time: 2.5s ⇒ 2s
Shadow Isles Ryze Health on return from death: 40/60/100% ⇒ 40/80/300%
Shadow Isles Ryze Cast Target: Strongest Ally ⇒ Lowest Health % Ally
Shadow Isles Ryze marked units will revive even if Ryze has previously died
Shurima Ryze Cast Time: 2.5s ⇒ 2s
Shurima Ryze Damage: 150/225/2000 ⇒ 175/275/2500
Targon Ryze Cast Time: 6s ⇒ 4s
Targon Ryze Target % max Health Damage: 15/20/100% ⇒ 18/25/100%
Zaun Ryze base Portal Count: 3/6/25 ⇒ 5/8/25
Zaun Ryze Damage Per Portal: 155/230/2006 ⇒ 110/200/2006
Zaun Ryze Gold Per Bonus Portal Past 50g: 15g ⇒ 20g
Sion Reanimation Health Decay: 12/8/0% ⇒ 15/10/0%
LEGEND AUGMENTS
Lee Sin On a Roll has been replaced with Bronze Ticket.
Pumping Up III Base attack speed 10% ⇒ 12%
It Pays To Learn II XP & Gold 18 ⇒ 16
It Pays To Learn III XP & Gold 24 ⇒ 20
Seeing Double I Gold 1 ⇒ 2
Seeing Double II Gold 8 ⇒ 10
Seeing Double III Gold 3 ⇒ 4
Small Forge Gold 6 ⇒ 4
Medium Forge Gold 10 ⇒ 7
AUGMENTS
On a Roll now additionally grants 2 gold.
Risky Moves Gold: 35 ⇒ 30
Medium-End Shopping has been disabled
A Cut Above Gold drop chance: 40% ⇒ 33%
Built Different II Health: 180/240/300/360 ⇒ 200/275/350/425
Dedication Units of a trait required: 5 ⇒ 4
Multicaster Heart removed
Parting Gifts now always prefers to pass completed items instead of components.
Perfected Repetition also stacks on Multicaster's repeated casts
Perfected Repetition AP Per Stack: 10 ⇒ 5
Perfected Repetition Maximum AP: 60 ⇒ 70
Ravenous Hunter stacking bonuses cap: 50 ⇒ 40
The Boss Sit Up Health Threshold: 40% ⇒ 60%
The Boss Health Restored Per Situp: 15% ⇒ 10%
The Boss % AS and AP Per Situp (max 4): 35% ⇒ 40%
Three's Company now only counts unique champions
Two Healthy now only counts unique champions
Two Healthy Health: 111 ⇒ 100
Spectral Supplies temporarily Disabled
Stable Evolution bonus Health: 70 ⇒ 60
Stable Evolution Bonus AD and AP: 7% ⇒ 6%
Noxus Crown Grants an Infinity Edge ⇒ Grants a Sparring Gloves
Shadow Isles Grants a Statikk Shiv ⇒ Grants a Tear of the Goddess
Challenger Crown Grants a Rapid FireCannon ⇒ Grants a Hand of Justice
Demacia Crown Grants a Gargoyle's Stoneplate ⇒ Grants a Guinsoo's Rageblade
Shurima Crown Grants a Bloodthirster ⇒ Grants a Protector's Vow
Slayer Crown Grants a Bloodthirster ⇒ Grants a Titan's Resolve
Juggernaut Crown Grants a Titan's Resolve ⇒ Grants a Bloodthirster
Piltover Crown Grants a Zeke's Herald ⇒ Grants a Giant Slayer.
ITEMS
Locket of the Iron Solari Shield: 250/300/350/400 ⇒ 275/325/375/425
Morellonomicon now applies on any damage from Abilities instead of only magic or true damage from Abilities
ORNN (FORGE) AND SHIMMERSCALE ITEMS
Determined Investor (Shimmerscale) Gold Granted: 10 ⇒ 5
Diamond Hands (Shimmerscale) Health: 400 ⇒ 300
Mogul's Mail (Shimmerscale) Base Health Per Stack (max 40 stacks): 8 ⇒ 6
Goldmancer's Staff (Shimmerscale) AP: 20% ⇒ 25%
Draven's Axe (Shimmerscale) AD: 10% ⇒ 15%
Needlessly Big Gem (Shimmerscale) Health: 500 ⇒ 600
Sniper's Focus Damage Amp: 8% ⇒ 10% per hex
Deathfire Grasp Damage Buff Duration: 8 ⇒ 10 seconds
Deathfire Grasp Bonus Damage to Marked Target: 50% ⇒ 35%
Eternal Winter Health: 300 ⇒ 200
Hullbreaker Armor & MR: 30 ⇒ 40
SMALL CHANGES
UNITS
Aphelios Chakram AD ratio: 8/8/40% ⇒ 8/8/30%
Gwen Snip Snip! Mist Duration: 3/3/6 ⇒ 3/3/5
Gwen Snip Snip! Damage: 100/150/500 ⇒ 100/150/400
Kai'Sa Icathian Monsoon Damage: 75/111/300 ⇒ 75/111/240
Lux Torrent of Light Damage: 735/1100/3333 ⇒ 735/1100/2750
Lux Torrent of Light Shred: 15/15/50 ⇒ 15/15/40
Shen Ki Barrier Ally Shield: 275/350/1800 ⇒ 275/350/2000
Shen Ki Barrier Damage: 240/360/2000 ⇒ 240/360/2500
AUGMENTS
Blinding Speed also grants a Magnetic Remover
Impenetrable Bulwark also grants a Magnetic Remover
Overwhelming Force also grants a Magnetic Remover
Unleashed Arcana also grants a Magnetic Remover
GAME MODES
HYPER ROLL
Frequent Flier rerolls needed for reduced cost rolls: 10 rerolls >> 15 rerolls
Return on Investment rerolls for Tactician's Crown: 22 rerolls >> 28 rerolls
BUG FIXES
Burnt out: Due to a critical bug we've temporarily disabled the Mana Burn Augment
Buried Treasures no longer states that it grants 0 gold in its tooltip
Ghosts of the Void: Void now works correctly on ghost armies.
Critical Strike Chance tooltip now clarifies that excess strike chance is converted to bonus critical damage
Warlord's Palace's tooltip now correctly displays the reroll cost as 1 gold
Fixed a bug where you could be offered multiple hero Augments.
Fixed a bug where Freljord Ryze could Chill and Stun CC-immune targets.
Ahri no longer targets the farthest unit on the board with Essence Theft when her current target dies
The Risky Move Augment's player damage now happens instantly instead of after a minor delay
Tossed cutlery: Fixed a bug where the component offered by Salvage Bin could be a Spatula.
Items and consumables can no longer be used on the champion in the God Willow's Grove during combat
Fixed a bug where Noxkraya would grant double the item bonuses to units on away boards.
Not the final spark: Fixed a bug where placing a mana item on Lux while she was casting could reset her cast.
Darkin can no longer fail to grant its buff to an ally if the ally dies while the blade is traveling
Frequent flicker: Frequent Flier no longer causes the shop roll cost to flicker.
Too blessed: Units will no longer proc the Stellacorn's Blessing Augment's effect if they attempt to heal while at full Health
Where does a soul go? The Thresh's Sanctum region portal will now grant its loot orbs to the correct location whether the player is home or away (top left corner of the board)
The Glasc Industries region portal will no longer spawn an away player's coins on their home board
Where the Forge? The What the Forge augment no longer grants its Ornn Items to a player's home board if they're fighting on another player's board
Fixed how neighboring players to the Tournament of Souls Arena would see spillover VFX when the Tournament of Souls arena transformed
If you're among those frustrated with Teamfight Tactics' recent gameplay changes, don't fret—OdinBoost's TFT ranked boost service is here to help. Our professional Elo boosters offer in-depth guidance and support through TFT DUO boosting, enabling you to learn valuable strategies and tactics to improve your gameplay.
With a solid reputation backed by over 1500 positive reviews and a 5.0 rating on Trustpilot, players worldwide trust us for their skill enhancement and rank progression. Links are down below.
Coaching | Elo Boosting | Duo Boosting | Win Boosting | Placement Matches