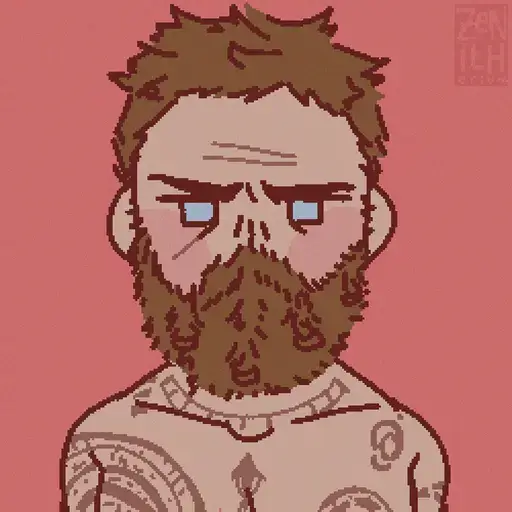 baldr
How to Appear Offline in League of Legends: A Simple Guide
Tired of being constantly bothered by your friends while playing League of Legends? Learn how to appear offline and enjoy your game.
How to appear offline in LoL
Would you like to use boosting services, but you are nervous about your friends or other players noticing? Do you constantly get sniped or killed by trolls for fun while you are trying to better your rank? Then this article is for you. You will learn how to play in 'invisibility mode', or rather, how to appear offline in League of Legends.
What is invisibility mode in League of Legends?
Invisibility mode, or 'offline' mode, in League is when your online status is hidden from your friend list. This can be done by blocking the chat services' IP address or downloading invisibility software.
Why would you use invisibility mode?
There are a lot of legitimate reasons a player might want to appear offline while playing League, including your mood, game status, or intentions.
If you are using a booster to help you raise your rank, using the offline mode is a must! Maintaining privacy is vital if you want to hide the fact that you are engaging in boosting services.
In short, appearing offline during your game will help you avoid unwanted attention, thus, allowing boosters to play on your account undetected. It will also keep you from being stalked, queue sniped, or bombarded with distracting chat messages that could negatively impact your gameplay.
The benefits of appearing offline in LoL
Anonymity

: You won't get target rolled or target banned due to your gaming history.

Boosters

: Boosters can easily access your account without making anyone suspicious.

No trolling

: The chance to get killed by a troll just for fun is much lower.

No active chat

: Your friends won't be able to send you too annoying chat messages, allowing you to stay calm and focussed.

No distractions:

You remove yourself from the negativity, insults and degrading comments in other gamers' messages to focus solely on enjoying the game.
How can you appear offline in LoL?
There are several ways to appearing offline in League of Legends. Neither will negatively impact your live games; both strategies are completely safe, i.e., you won't be banned or lose your data.
Block your computer from connecting to Riot's chat servers
Most players use this method when they want to appear offline while playing League. It is both free and easy.
Use the command prompt to add a rule in your firewall and block Riot server's IP address. This will ensure that your PC cannot connect to Riot's chat servers. By disconnecting your PVP chat, you prevent your friends from seeing you online. Now you can play in peace or hire boosters to help you boost your rank.
It only takes four simple steps:
Step 1: Open up the command prompt as admin – cmd.exe.
Step 2: Right click and select 'Run as Administrator'.
Step 3: Copy and paste the following code into the prompt box.
For North Americans: netsh advfirewall firewall add rule name="lolchat" dir=out remoteip=192.64.174.69 protocol=TCP action=block
For Western Europeans: netsh advfirewall firewall add rule name="lolchat" dir=out remoteip=185.40.64.69 protocol=TCP action=block
Step: 4: Hit enter to complete the process.
After this process is completed successfully, two more things will happen:
'OK' should appear in the command box.

A 'disconnected from PVP chat' message will appear when once you log in to League.
All that is left to do is to re-launch League of Legends for it to take effect. Now you should appear as offline.
How to Appear Online Again?
After setting up the invisibility mode in League of Legends, you simply have to delete the firewall rule you previously added. This can be done with the following command in the command prompt:
netsh advfirewall firewall delete rule name="lolchat"
After entering the command, make sure to relaunch League of Legends for the change to take effect. Now, you should appear as online to your friends.
Pros of this method:
No additional programs

: Using the command prompt doesn't require any additional programs or fees.

Reliable and easy to use

: Using command prompt takes a bit longer to set up, but it is guaranteed to work. The steps are easy to follow. Furthermore, the process is easily reversible once you decide you would like to appear online again.
That's all it takes to appear invisible and offline to everyone.
Pros of this method:
Easy, safe and secure

: This method is very easy to apply. Not to mention that it is safe and legal – you don't need to worry about your data being stolen or getting banned.

Accessible

: Invisibility software, like Deceive, works on all servers worldwide.

Quick to install

: Deceive software is the quickest way to appear offline while gaming. You no longer need to hack the code yourself – simply let the software do it for you!
OdinBoost and invisibility mode
We are proud to offer quick boosting services for very low prices. As our customer, your comfort is our topmost priority, which is why the boosting packages we offer are the cheapest you will find out there.
There are several different boosting packages available, but our main products are our Elo/Due Boosting packages for League of Legends, Valorant, Wild Rift, and Teamfight Tactics.
OdinBoost guarantees quick and easy connections with boosters. Feel free to check out our list of high-ranking players and their profiles before you select the right one for you.
Once you have chosen a booster and contacted them, we recommend that you switch to invisibility mode. That's the safest option for everyone involved.
Our website is easy to navigate and signing up for our services only takes a few minutes! For more information, visit our website.
FAQ
What is LoL?

League of Legends, often just referred to as League or LoL, is a multiplayer battle arena video game. It was developed and published by Riot Games in 2009. The goal is for your team to fight and destroy the opposite team's base.

Is playing in invisibility mode suspicious?

No. Boosters as well as many other players often play offline. Challenger players and famous streamers usually prefer the offline mode in League. Sometimes, even regular players choose to play in peace by simply using the invisibility mode.